International conference Fearless Cities
Welcome to the official website of international conference Fearless Cities, dedicated to local political movements from Europe and the region. In the organization of the Initiative Ne davimo Beograd (Don't let Belgrade Drown), this summit will gather activists from over 20 countries who base their political activities on local, life problems of citizens.
Organizations involved with the issue of protection of public goods, social security, affordable housing, access to utility services, environmental justice, collectives, decentralization of governance and solidarity make the new political power of citizens. In a world that is changing rapidly and in which, despite all technical, scientific and technological advances, the feelings of insecurity, fear, inequality and hatred are increasingly dominating, in which populism and extremism are growing, a trend of different political organization emerges in the wave of civil strife and new political movements, that carries the hope it is not only possible to confront these negative tendencies, but also to fight for the vision of the cities and societies in which we want to live.
Since 2017, when at the invitation of the Mayor of Barcelona, Ada Colau and the political platform Barcelona En Comu, the first summit of Fearless Cities took place right here, this trend turned into a global municipalist movement where activists, local councilors, Mayors and citizens are working to build a global network of solidarity and hope. A series of meetings and conferences under this name that are held all over the world have the goal of radicalizing democracy in our cities.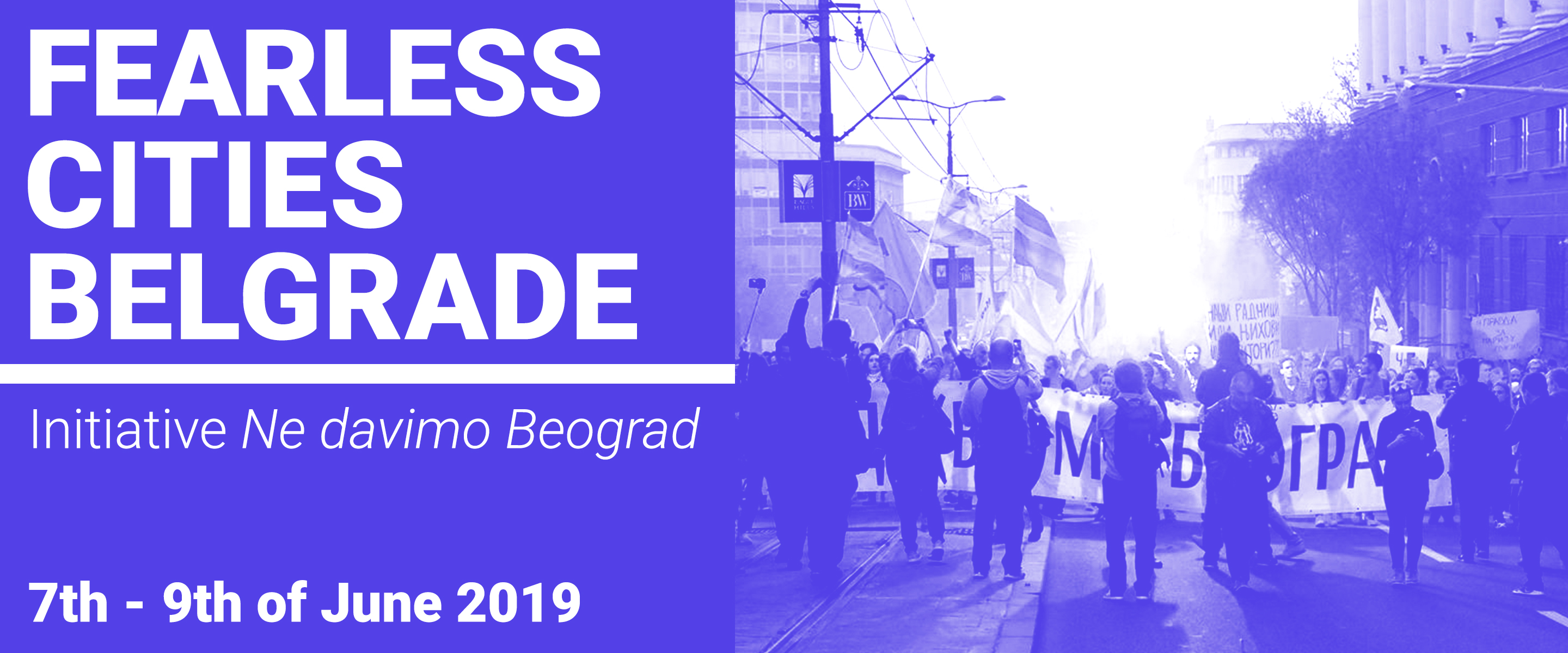 This year, the Initiative Ne davimo Beograd is continuing this process and organizing the major international conference Fearless Cities from 7th to 9th of June 2019.
On this occasion Belgrade will host a large number of representatives of political movements and activists from all over Europe for three days, with the desire to present the diversity and innovation of a wide range of organizations and movements that enter the political arena, returning cities and municipalities into the hands of ordinary citizens.
This conference was possible thanks to European endowment for democracy, Guerrilla foundation and Fund action.